Join The Franchise Pit Crew!
People want to change the way they eat. They want fresh thinking and healthy eating, and they want it now! The Pita Pit is the FUTURE in quick casual food service. We are far beyond burgers, subs, and pizza. Our food is fun and fresh and reflects the new healthy and active lifestyles of our customers. Add in our high-energy staff and amazing customer service, and we will continue our explosive growth. Why not become part of a concept that people of all ages enjoy? Jump on the Pita bandwagon and get a franchise in Ireland!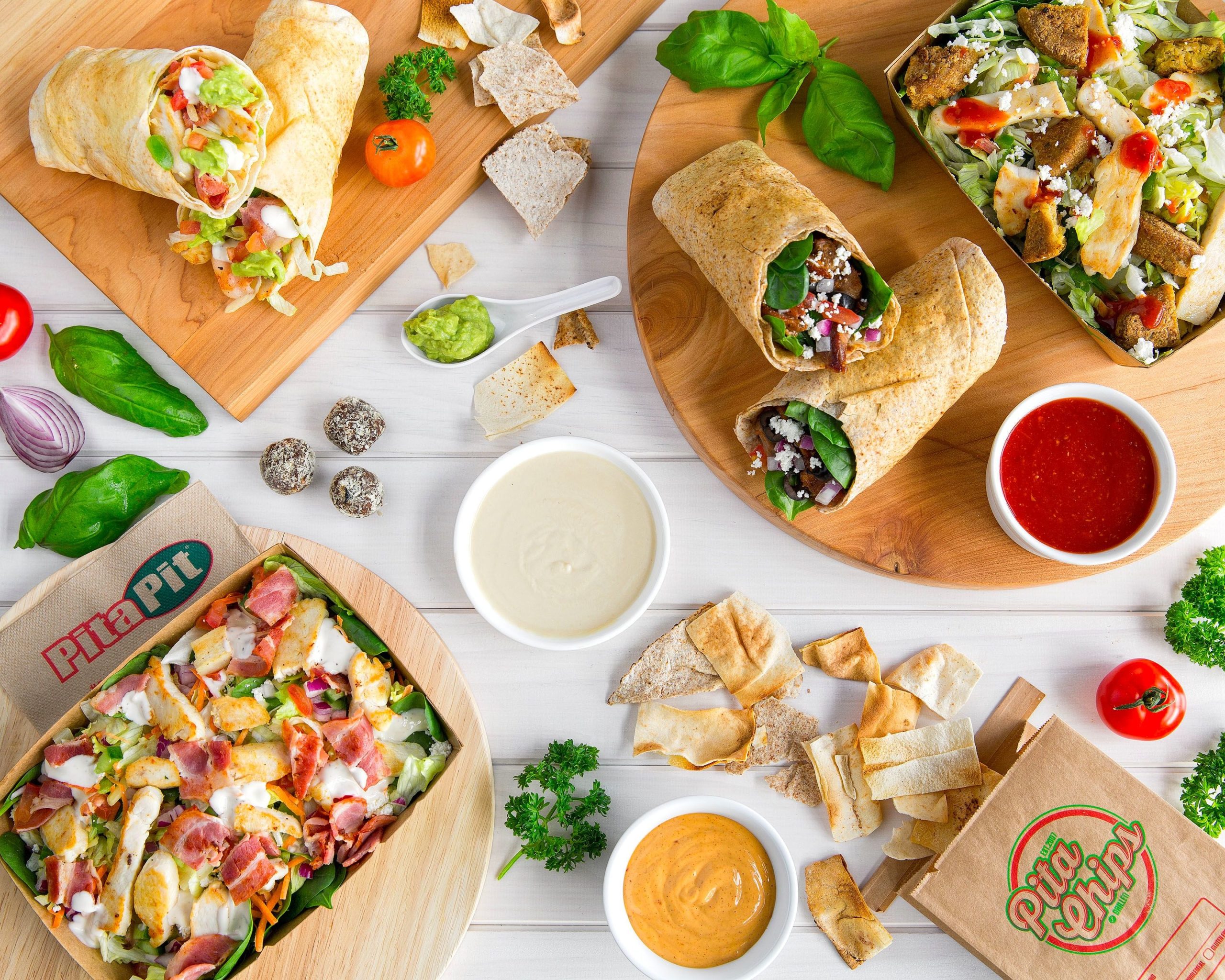 MAKING FAST FOOD HEALTHY

At Pita Pit we make good food irresistible. Flavours that excite. Fresh, quality ingredients you can see. All handmade, exactly how you like it, every time. And not because it's trendy, we have been doing this for twenty-five years around the world.
Become part of the growing active lifestyle healthy food market, with our fresh innovative food offerings and amazing friendly customer service. 
Join an internationally growing brand operating in fourteen countries with twenty-five years' experience in the fast-casual quick service market.
Work for yourself in a culture that will always have your back, and where you will get expert support in developing a successful business.
Become part of a winning formula of healthy hot tasty food, convenience, growing brand awareness, truly recognised friendly service, great store look and the amazing Pita Pit culture.
Enjoy the potential to actively engage and positively impact your community which is at the core of everything Pita Pit does.
Pita Pit in Ireland with three stores now open has invested heavily in establishing the fresh, healthy menu and the marketing, purchasing, operational and online systems to assist franchisees in the Irish market to efficiently deliver our products.
Prior food service experience is not necessary. Positive attitude and energy is.
Build a business, work hard, make money, and have fun along the way.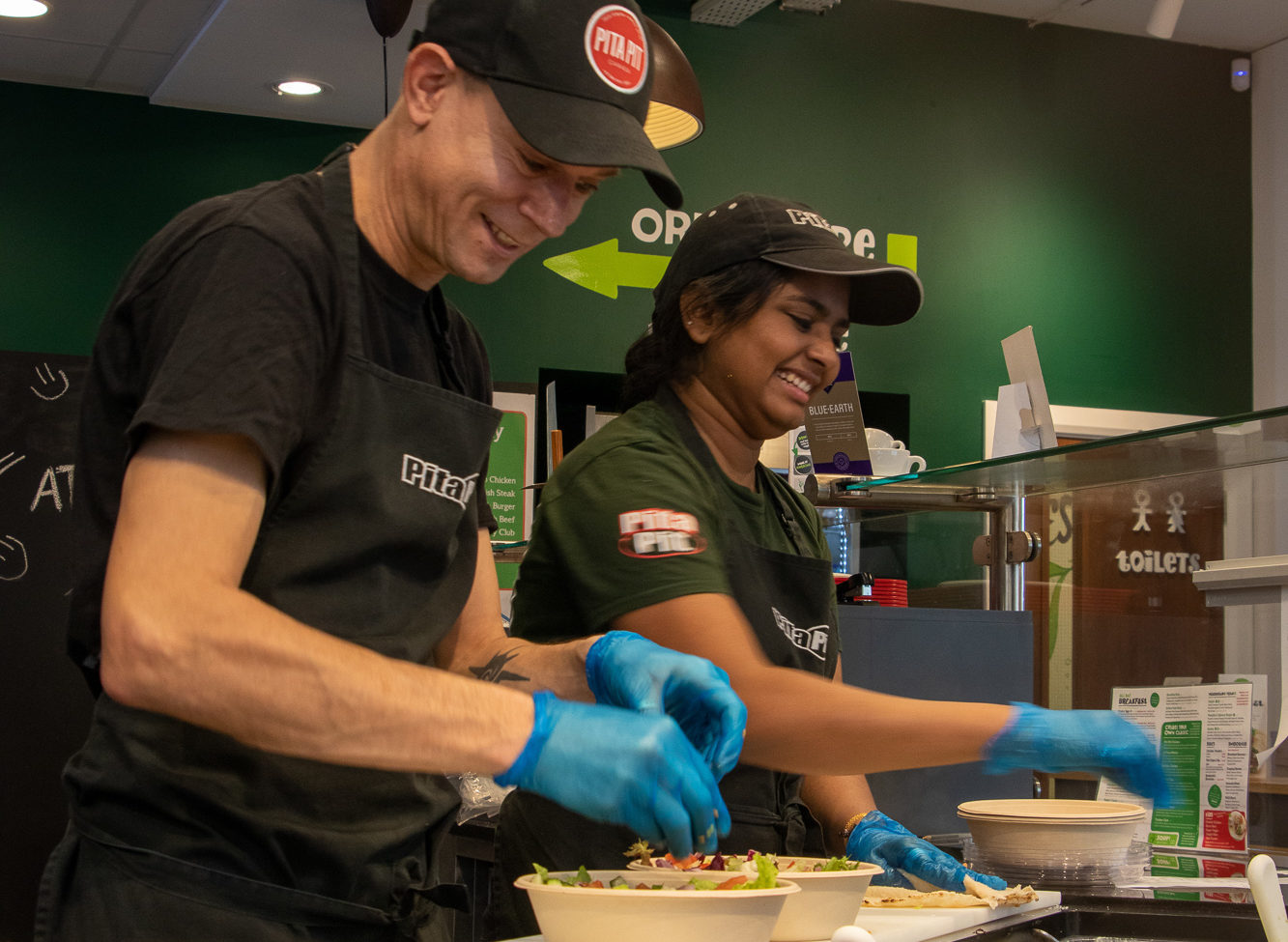 OUR MARKET
Our customers are active lifestyle people, busy tradespeople and professionals, families and young adults that yearn for better food on the go offerings and take an interest in nutrition and care about what they eat.

Pita Pit offers in store, click and collect, delivery and take away service. Click and collect and delivery now account for 30% of our sales with business proving very resilient through Covid 19.

Our "fresh grilled flavour filled" Mediterranean style pitas, tasty nutritional smoothies and imaginative nourishing rice bowls enable us to service a broad range of tastes and demographics.

Repeat business and word of mouth from people who have tried our pitas is our greatest strength and driver of growth. This is supported by our smart online presence, community engagement and good in store marketing. Transparent, fair and competitive pricing enable us to compete successfully, supported by a strong customer loyalty program More! and innovative in-store and customer specific promotions.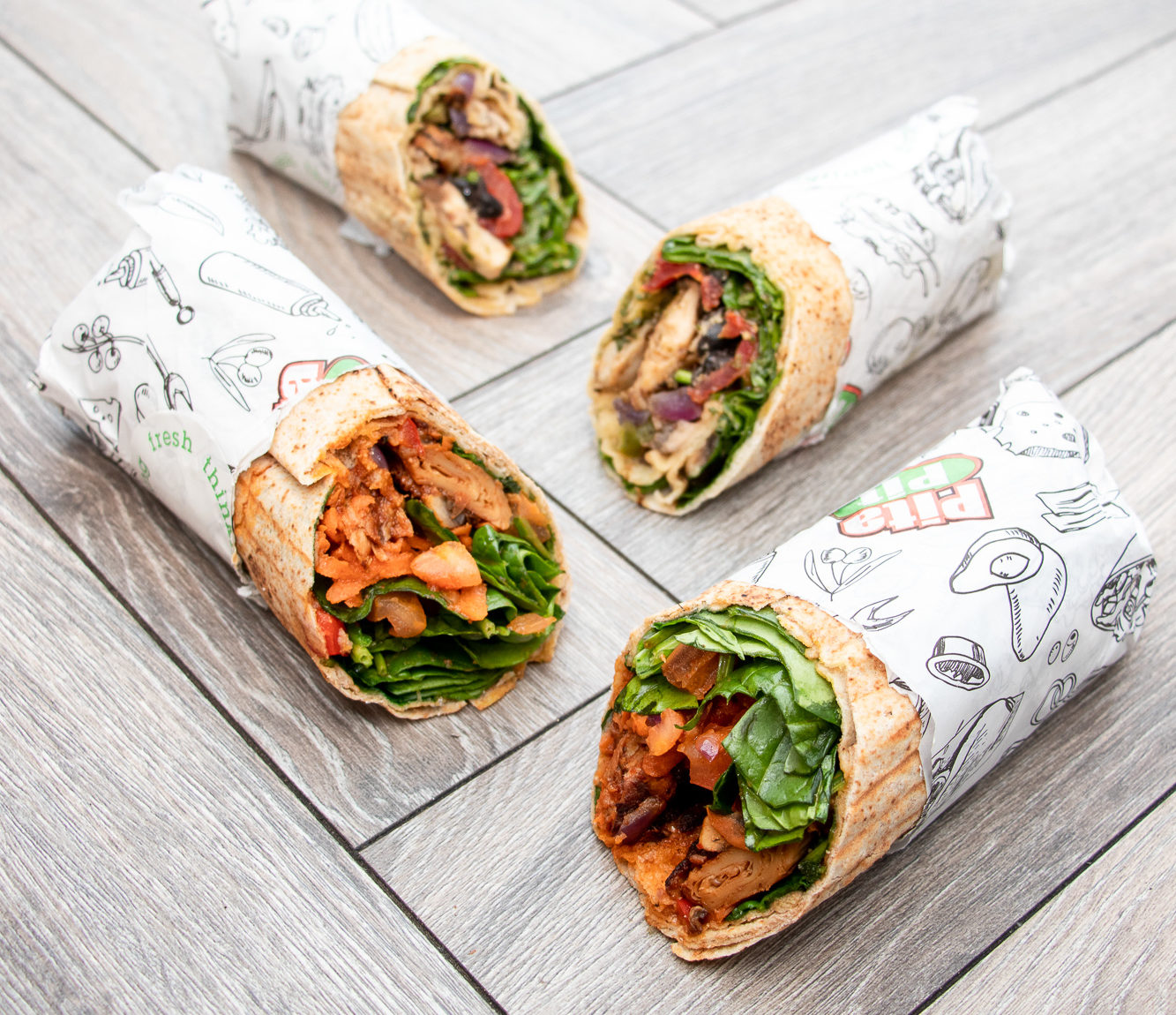 THE PROCESS
We are looking for people with high energy levels, who have a passion for full-time, hands-on running of the business. The most successful franchisees are those who inject time and energy into their investment. Great care is taken to ensure it is the right opportunity for both parties and that everyone understands the opportunity, the costs, the respective responsibilities, and the timeline and potential returns.

We want to grant franchises to people who share our vision and values, have the discipline to follow Pita Pit guidelines, and the experience to understand the challenges and rewards. Given that this is a long-term decision (10 to 20 yrs), we aim to try and ensure the commitment and investment is right for both parties.

Our franchising process involves the following:
Contact us regarding your interest in opening a Pita Pit Franchise and we will provide an application form for you to fill out with details of your work history, the location you have in mind and available funding. Once this has been reviewed and approved, we will progress you to the next stage.
We will meet you and discuss your plan for opening a Pita Pit franchise, while providing further details and giving you a tour of a Pita Pit store. We will evaluate your site and the area you plan to locate the store in.
When the location has been approved, we will ask you to submit your financials to be reviewed.
When the financial approval is complete, you will be invited to take part in an executive interview to discuss the capital requirements and final agreement.
At this stage, when both parties have come to an agreement, a Heads of Terms will be sent and you will be invited to pay the Franchisee Fee deposit.
You will ensure your site has been approved, the lease has been signed and your financing is secured. 
At this stage, both parties will sign the Franchise Agreement, and you will become a Pita Pit Franchisee. When the agreement has been signed, you will pay the balance of the initial franchise fee. 
Pita Pit provides a training programme for yourself and your manager at one of our stores.
The Pita Pit Franchise Community Manager will be there to support you from training to recruitment to the store opening. Pita Pit will provide support to you on a continuing basis following the store opening. We will guide you with product development, operations, staff training, purchasing, marketing and financial management.
6% plus 3% (1% rebate for local marketing initiatives).
Minimum foot print 60 sq meters. 
Optimum foot print 100 to 120 sq meters.
Alternatively you may fill out the form below and we will send you an email containing a link to the franchising information PDF document or email us at franchise@pitapit.ie